What is Float-ology?
Floatation is an incredible means of achieving deep physical and mental relaxation.
At Floatology, the float room is –sound-proofed and with the lid closed, the normal senses of, sight, sound, smell and touch are markedly reduced. Floating consist of you laying in a large ergonomically designed pod filled with a 10" of body core temperature water, the air inside the pod is heated to skin temperature and, with over 1000lb of Epsom salt dissolved in the water, you are able to float effortlessly without the burden of pressure points or gravity acting upon the body. This creates a scientifically proven process for deep relaxation, which provides significant relief from stress and physical pain as well as access to, what scientists refer to as, primary process thinking that encourages enhanced creative thought patterns.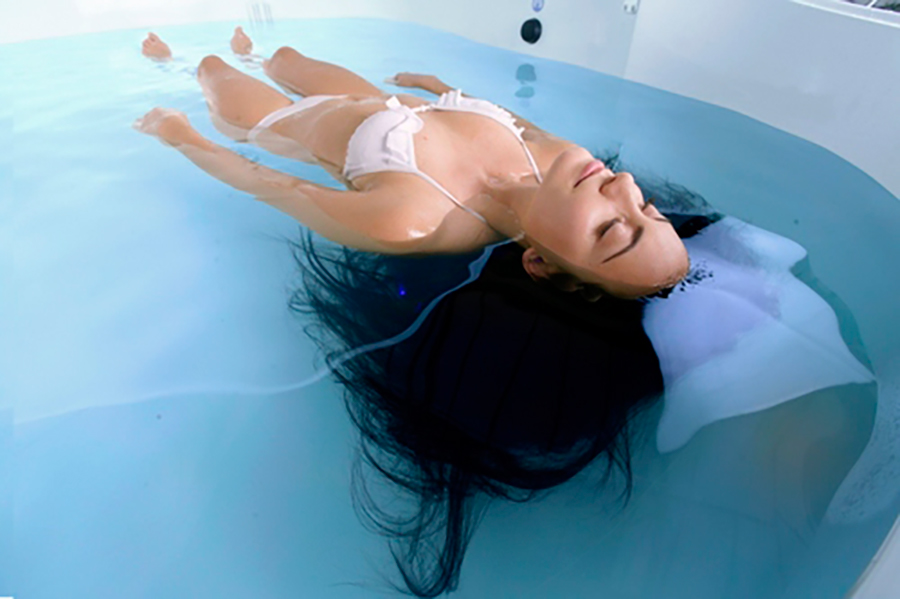 "(when you float) one has immediately freed up very large masses of neurons from the necessity of constant computations."
— The Deep Self, John C. Lilly Neuroscientist & Floatation Pioneer
Can you imagine having the ability to escape for one hour and during this time transporting yourself to a sanctuary of optimum peace and calm. Whereby all stresses are simply and effectively swept away. – . Restoring your soul, revitalise your senses and experience the benefits of the deepest relaxation of your life. This is now possible, where all you need to do is lie back, relax and let the warm, buoyant Epsom Salt solution support and heal you.
Be Limitless…
The Benefits of Float Therapy
Alleviates stress, anxiety and insomnia
Naturally elevates mood
Improves mental clarity & alertness
Provides on going relief from chronic pain conditions & injuries
Speeds recovery from injury & illness
Releases tension
Rebalances hormones
Increases creativity & problem solving
Intensifies the acuteness of the senses
Accelerates learning
Can even diminish depression
Take your first step to relaxation and contact us to make a booking.
Get the PURE float experience at Huddersfield Sanctuary
Huddersfield Sanctuary is located in the Colne Valley area of West Yorkshire. HS has been established for more than 5 years as a forward thinking and dynamic natural health centre for all. Our aim is to provide natural and effective treatments to enhance and improve the health of everybody ranging from babies to the golden generation. HS is the home to the only Floatation Pod, (Float-ology) in West, South, East Yorkshire and Humber. HS also have Osteomyologist – Manipulative therapist, pregnancy massage therapists, relaxation massage therapists and baby massage courses.
Book your Float-ology experience today. Call: 01484 462142